Our story
Gripset. We're more than high performance waterproofing products and systems; we're more than the leading innovator of waterproofing solutions; and we're more than the reliable source of advice and knowledge for building professionals. Gripset Industries is a 100% Australian owned manufacturer that is a catalyst for change in the construction industry to help build damp free buildings and homes with a generational value.
Effective Waterproofing protects structures from dampness damage and when this fails it can trigger issues that can span from mould, efflorescence, termite damage (often triggered from surface dampness) or major structural defects. Prevention is better than cure, and a damn sight cheaper! Waterproofing is important to me because when it is effective, buildings live healthier along with the occupants inside.
We encourage you to explore the Gripset website, products and information and we look forward to having you onboard.

---
Our Mission
" Committed to lead, innovate and create sustainable solutions, keeping our customers at the HEART of everything we do. "
---
Our Values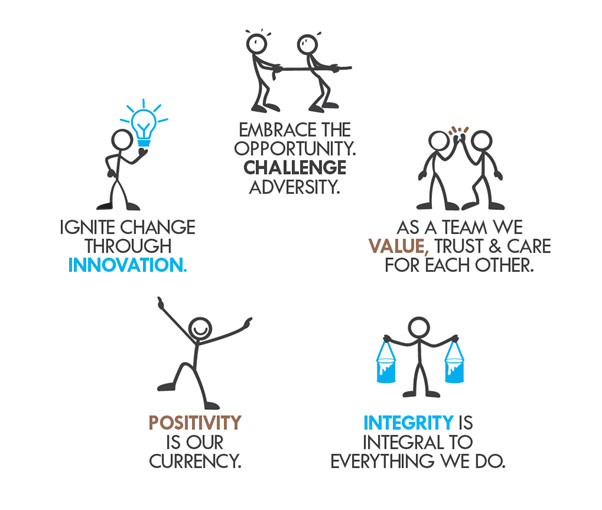 ---
Positions Available
Sorry, there are no positions available at this time.