Positions Available
» Sales Manager Opportunity to be part of a brand making a difference –for Greater Sydney Area on the Gripset team
A unique opportunity to join a dynamic company that is the innovation leader in the waterproofing industry with a range of standalone product systems that are impacting the future of Australian Construction.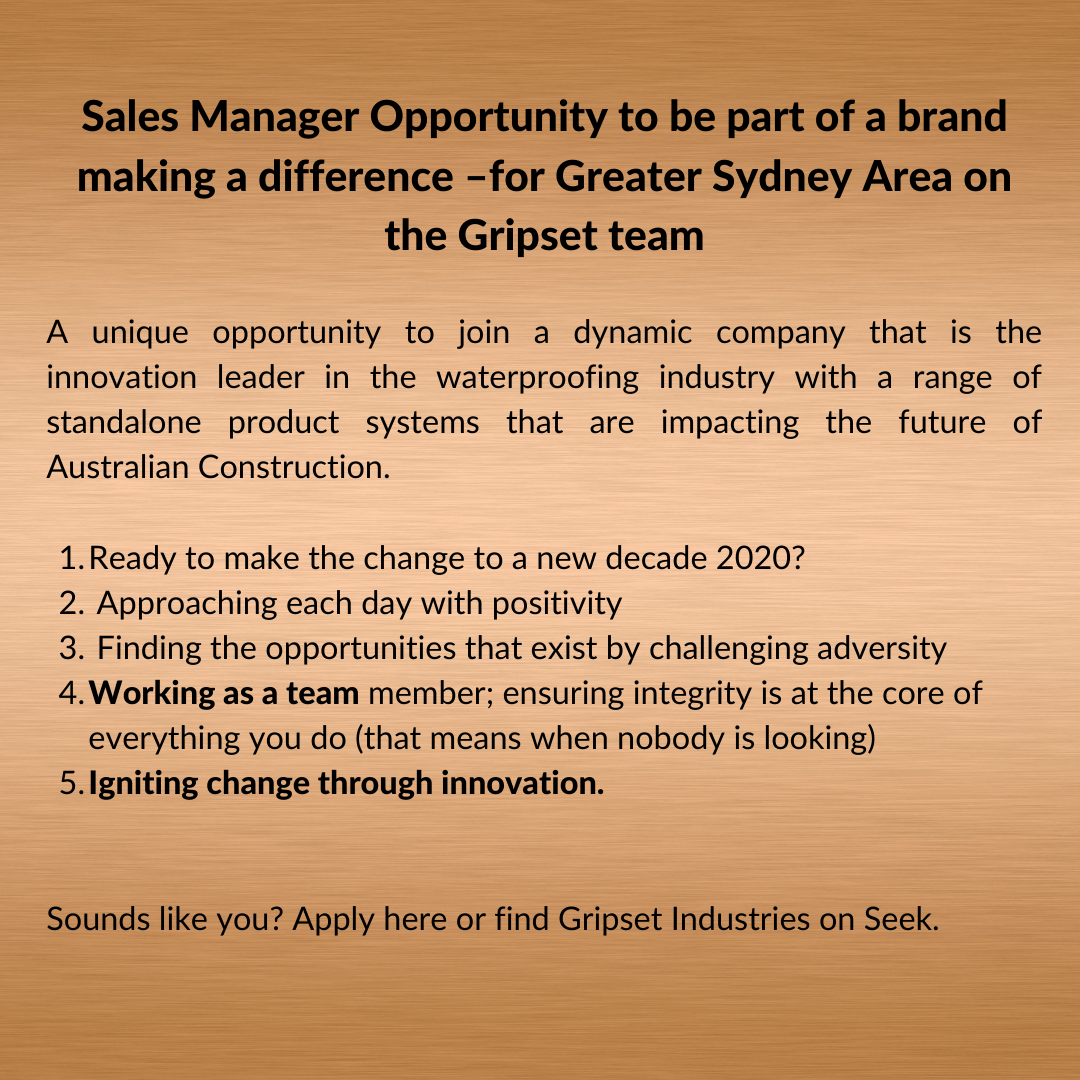 The candidate needs to align with our values:

Approaching each day with positivity; finding the opportunities that exist by challenging adversity; working as a team member; ensuring integrity is at the core of everything you do (that means when nobody is looking) and igniting change through innovation.
And once aligning with our Values, the candidate needs to:
Have proven experience in:

creating sales, building a client base, sales and account management

Have a proven track record of

securing new business

and

managing existing business

Experience in the

building/waterproofing industry

Has a

passionate approach, is self-motivated and is a resilient

Have a tenacious approach to

achieving sales targets

Have the ability to execute on business strategy and business objectives, to deliver customer centric solutions.

Be resourceful and savvy

in identifying and targeting prospects

for new business opportunities.

Be receptive to customer needs and feedback

Be passionate towards achieving and exceeding sales targets

Have excellent communication skills with clients, peers, and team members, including providing information and details needed to grow the Greater Sydney area and NSW.
Why should you apply for this role?
You understand this is an opportunity

to lead

the sales for the great potential state NSW.
Work with a company who is making a difference to the waterproofing industry

To take the opportunity to be part of directing positive change in the construction industry.

You have ambition and want to grow as a professional and individual that allows you to be the best you can be

You want to be part of team where a strong team culture counts

You align with our values
---
Our Mission
" Committed to lead, innovate and create sustainable solutions, keeping our customers at the HEART of everything we do. "
---
Our Values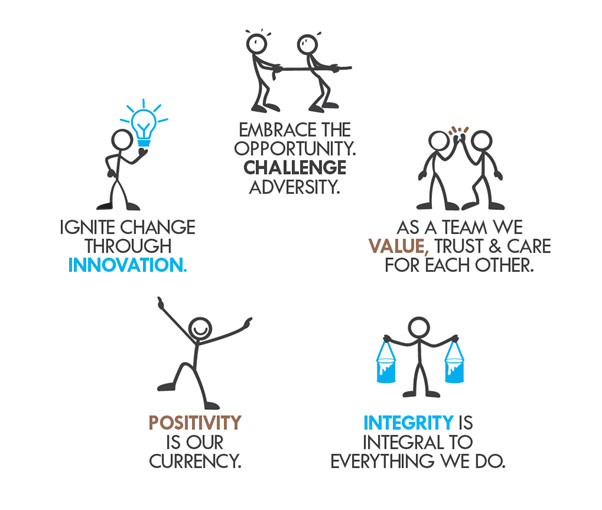 ---
Welcome to the team
We are fortunate to be able to introduce Yandi into our business, as a second-generation tiler with 20 years' experience in both commercial and residential tiling and waterproofing, including four as a full-time trade school lecturer where he was able to pass on his knowledge and passion for the trade.
Yandi passion remains with knowing he has delivered the best in each situation, this of course working in perfectly with our Axis Values. This is an exciting change in time for the business, please join me in welcoming Yandi to our team.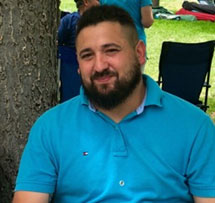 Specialise in: All aspects of waterproofing including wall and floor tiling, internal and external wet area waterproofing.
Registered/practicing: licence BLD280102, cert 3 wall and floor tiling, cert 4 training and assessment
What is most satisfying to you in your field of work?: knowing that I delivered the best product possible.