More Than Just A Rugby Lesson From Across The Tasman
I started doing business in New Zealand in the late 90s. At the time New Zealand was just starting to enter into troubled times with the "Leaky Building Syndrome" rearing its ugly head which carried on for a number of years where builders, tradesmen, shires and councils were being sued by building and home owners for leaks that were prevalent throughout the built environment. From underground dampness to leaking bathrooms and water ingress through roofs, walls and decks, it virtually was everywhere you turned throughout the country. It has been reported the true number of homes affected was almost 90,000 at a cost of NZD$23 billion. Fact is building owners are still paying for sins from the way places were built in the 80s and 90s.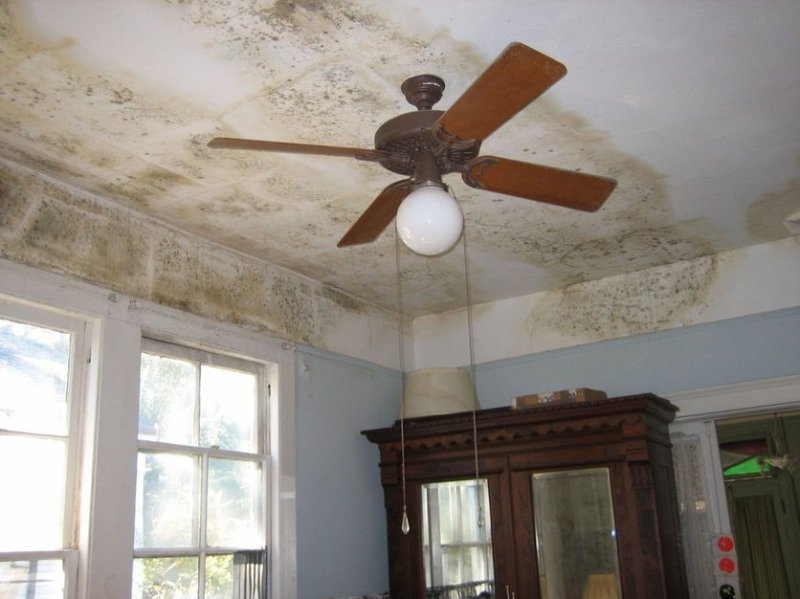 For those that are unfamiliar with NZ building methods, although the climatic conditions differ to the major part of Australia, there are a number of similarities between Australia and our Kiwi friends with the use of timber framing and structural sheeting products used to clad and build homes. Numerous debates across the ditch have been pointing the finger in different directions to what had caused the "Leaky Building Syndrome", and almost 20 years on the argument is around design deficiencies, quality of building materials used, workmanship, and building methods. I'm not going to play Sherlock Holmes to investigate the causes of this problem but as deep a crisis the Kiwis had self-inflicted, they have come out the other side with a building model that is one Australia should pay some attention to, which I'll come back to shortly.
Having been involved for the past 26 years in developing and manufacturing solutions for dampness and problems caused by water ingress to buildings, I've taken an active interest in how this issue has played out while having had my businesses active in both Australia and New Zealand during this period. In Australia, after termite damage, water and dampness issues remain the 2nd largest problem in the construction industry in terms of rectification cost. The irony here is with some of the following observations and facts:
The amount of different waterproofing brands currently used in the Australian market has more than 3 folded to what was available in 1996. This is reflective with the number of different suppliers made up of locally made or imported waterproofing membrane varieties sold and used in the market. Waterproofing as a requirement in buildings, has more than doubled in use over the past 20 years due to greater awareness of the need to waterproof buildings by specifiers and decision makers as well as building standards progressing to require greater areas in the built environment to be waterproofed. The number of waterproofing applicators has increased at the same rate as the increase in waterproofing brands on the market, when one takes into account other trades that take on waterproofing applications such as tilers, landscapers, pool builders, renderers and painters, which is separate to the full time waterproofing professionals servicing the market.
There is an upward curve on the number of claims from water/dampness damage which is in parallel with the upward curve of number building consultants involved in remedial work for failed waterproofing.
Somewhere the numbers are moving in the wrong direction and a "Please Explain" is in need. It's fair to say that unlike the 1990's the awareness of waterproofing and the importance of the need for effective waterproofing in construction is pretty much on the radar of builders, building consultants, architects, engineers, local government, building inspectors, insurance companies and specifiers. For these professionals referencing the relevant Australian Building Standards for waterproofing is common in the workplace. Even the average punter on the street that has had anything to do with having a house built or renovated knows about the importance of waterproofing, yet the problems associated with dampness and water ingress are not going away, instead the noise is getting louder.
Let me now go back to what had happened across the Tasman after the explosion of the "Leaky Building Syndrome". 18 years after this issue started in New Zealand their building industry in terms of waterproofing is in a far healthier position than ours. In a country where they are still using plywood for roofing and light weight building materials to clad buildings, the risks of dampness/water ingress issues are as great or greater than we have in Australia, particularly when the wet climate of NZ is taken into account. However, the claims and incidents of dampness damage is on the decline and has been that way now for a number of years. While the number of waterproofing applicators in New Zealand has increased and the waterproofing requirements have expanded within the local building requirements the one area the Kiwis got right was to ensure an independent 3rd party appraised the products intended for use in building applications, particularly structural and waterproofing systems. Independent appraisal bodies such as BRANZ and Codemark are active in New Zealand to the point that products that have not been appraised by these organisations cannot be used in any construction as no builder, specifier or council will expose any risk without this appraisal in place. Basically this type of appraisal is now a minimum requirement before products are even considered for a building project, regardless if it is residential or commercial. This has protected the industry as a whole as these organisations go through a detailed process to arrive at an appraisal that ensures products are suitable for use which basically then forces the hand of these products to ensure their brands are installed by trained professionals.
Products we sell into New Zealand have had to go through the BRANZ process so I can confirm firsthand what this appraisal process involves. In short, this appraisal process requires independent testing to the relevant standards along with additional testing deemed necessary by the appraisal body. Specifications, product documentation and onsite installations are assessed, and if this phase passes BRANZ then audit the product manufacturer at the place of manufacture, wherever that may be in the world. Once the manufacturer has passed this phase a BRANZ Appraisal is issued and the audit process from BRANZ is continued annually if the Appraisal is to remain valid, which is a requirement if the system is to be used in New Zealand. Basically, BRANZ and Codemark don't just test a product, they appraise a system for what they consider an end to end process.
Is the appraisal process perfect? No. It is also expensive however it does protect the industry and has lifted the standard of building as products being proposed for construction have had to go through similar processes and so there are no "back doors" for back yard suppliers or untrained applicators to find their way onto a building site offering the cheap and nasty option that history has shown us end up as a building damage statistic. Unfortunately for Australia, we have left a number of back doors open and we continue to pay the price.
Time for us to pay closer attention to a few other things across the Tasman other than the All Blacks and a Central Otago Pinot Noir.
Share: